Susan Luker handcrafts original, decorative and non-functional ceramics from her garden studio on the Devon coast. After studying ceramics, she fell in love with the pyrotechnics of Raku - an ancient craft which uses a specific clay that can withstand severe changes in temperature. The ceramics are removed from the kiln at a bright red heat and placed in containers with combustible materials such as oak shavings,. When the containers are closed, these materials ignite, causing an intense reduction in atmosphere. This process produces carbon which are the marks that can be seen on the finished pieces.

The patterns created during the firing process are unpredictable but always mesmerising and allow Susan to create spectacular sculptural forms which Susan often enhances with gold leaf to reverberate the surrounding light.

Preview her Autumn 2018 Collection below.

To purchase, visit www.susanluker.co.uk or complete the form below to make an enquiry.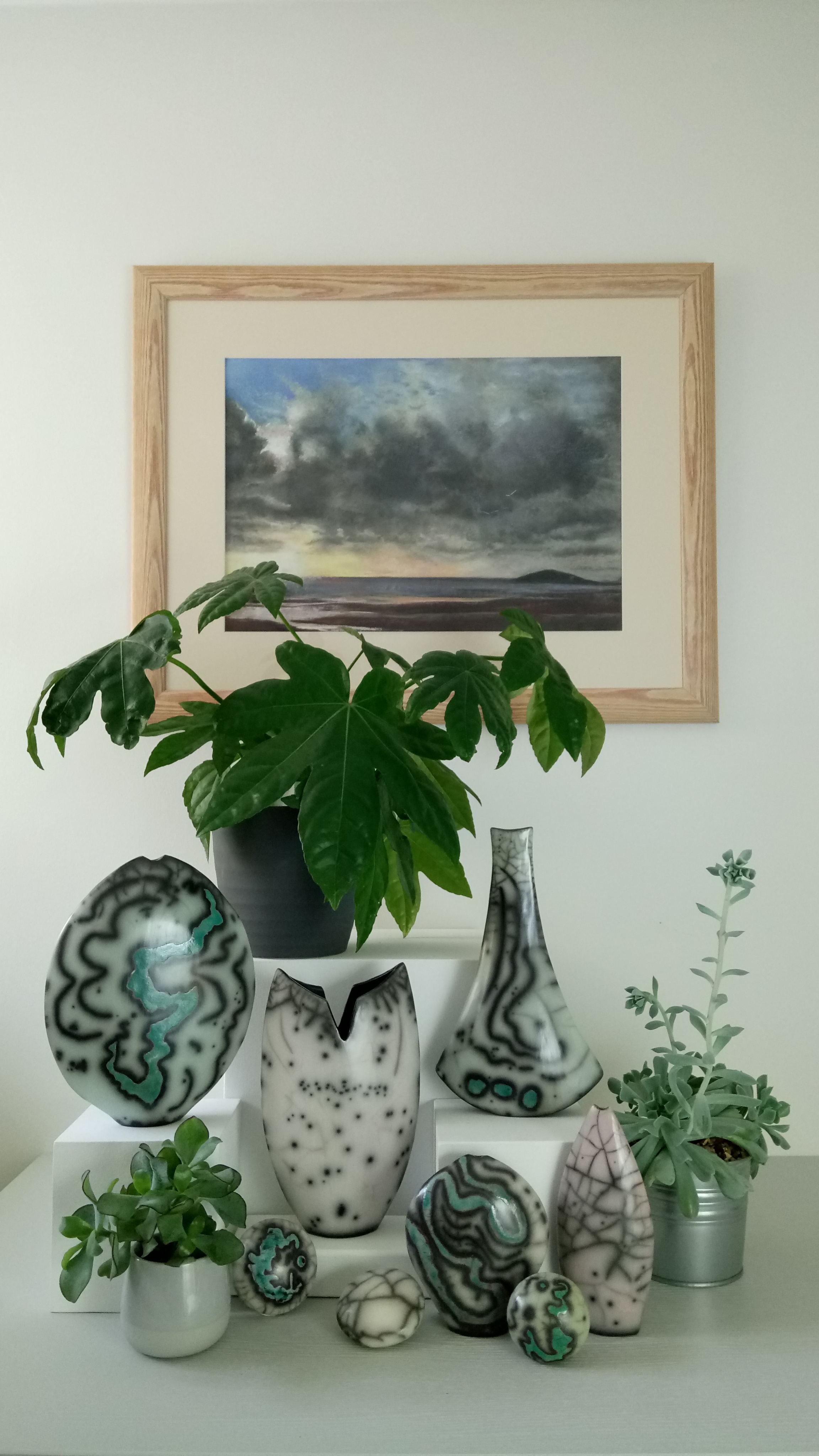 Below are some fine examples of Susan's previous work which have now all sold to discerning homeowners.
To follow Sue and see new pieces as they become available click here www.susanluker.co.uk